Bar Screen for flows up to 20,000 m3/h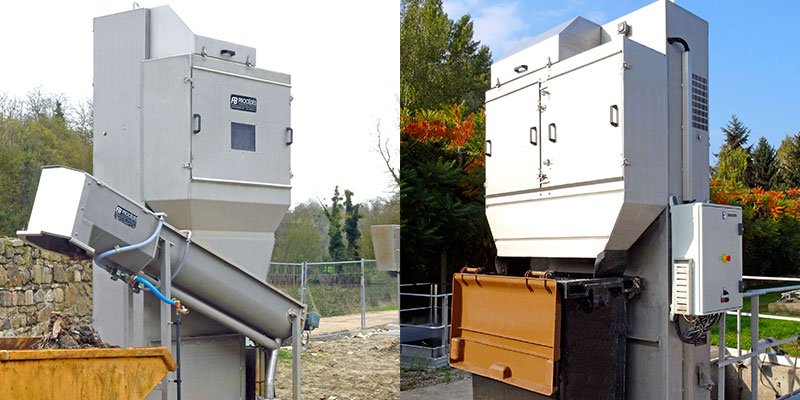 The main specificity of the Bar Screen Type XG is that it discharges the waste downstream. It's a vertical Bar Screen, that uses a grapple rake hold by a polyester strap to rake the screen and discharge the waste into a container.
This Bar Screen can be adapted to any existing or new civil works. It is custom-made to the technical requirements of the station.
Thanks to its adaptability and its several options, the Bar Screen Type XG can perform either fine or coarse screening (Bar Spacing from 3 to 60 mm), in any type of civil works (pumping stations, wwtp, factories, etc.).
Downstream waste discharge
No limit to screen height
Adapts to all new or exisiting civil works
Simple design = long-term reliability
Custom built
Low operating costs and easy maintenance
Compliant with EC standards
Parts subject to wear and electrical equipment are out of water
Waste directly discharged into a waste container or other container
Max. Flow: 20,000 m3/h
Bar Spacing: 3 to 60 mm
Width: 450 to 2,000 mm
Max. Depth: 17,000 mm
Max. Total Height: 21,000 mm
Discharge Side: downstream
Slope: 0°
Material: Stainless Steel 304L, 316L or mixed
Electrical Protection: Current controller
EXAMPLES OF INSTALLATIONS